ArtistWorks Live: Talking Jazz with John Patitucci
In this month's episode of ArtistWorks Live, we were talking with our jazz bass teacher John Patitucci. He's always up to something and it was interesting to learn more about his experiences as a professional musician. We had some great questions coming in, thanks to everyone who participated!
As always, we send out links to these in advance to our 12 month members so can tune in ask whatever questions they have. It's always different, but always fun. Check it out, and see below for links to more episodes of ArtistWorks Live!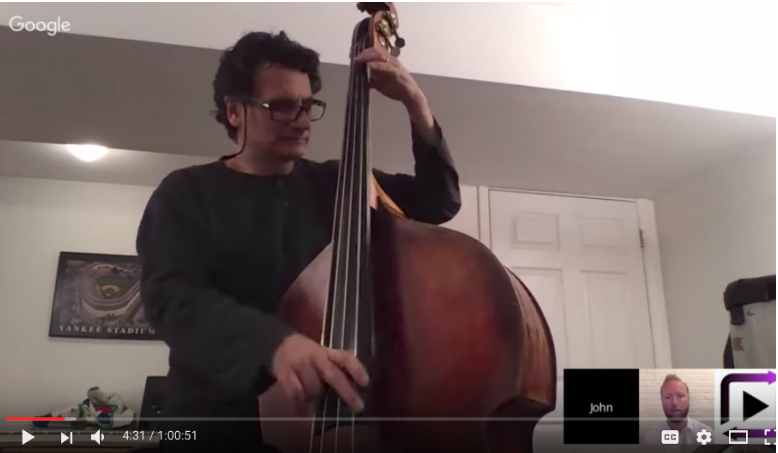 John Patitucci teaches jazz bass online at ArtistWorks. Click here for free sample lessons!
More ArtistWorks Live Episodes:
Groups: