A Brief Look at Looping
Have you been looping lately?
Looping is a powerful feature on our video player you may not even be aware of until this moment. On all the videos in the Learn area you'll see an icon that looks like the letter "i" in a circle (it's next to button for tagging). Click on it to initiate your Looping Control Panel:
Let's say you're watching a video and your teacher plays something interesting, but moves on before you have chance to figure out what it was. Just Loop it up!
You can use different keys to control what you want to loop. Hit "I" to set the loop start point, "O" to set the loop end point, and "L" to start or stop the loop. "C" will clear it if you want to set another loop.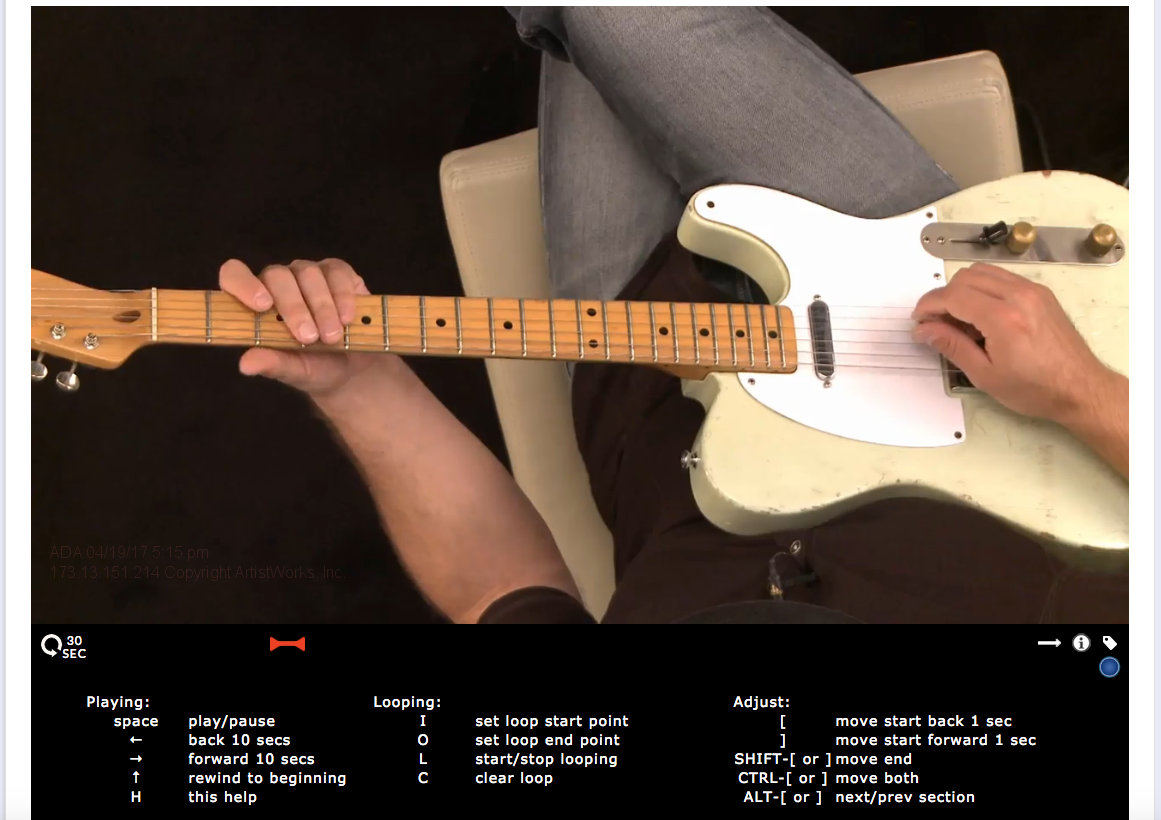 Once you have your loop going, you can practice along with it for as long as you need without deviating from your instrument. Eventually whatever it is you're playing will become second nature, sometimes you just need it hear it a few dozen (or a few thousand) times in a row.
Have you been looping lately?