Bryan Sutton Interviews Molly Tuttle at RockyGrass 2016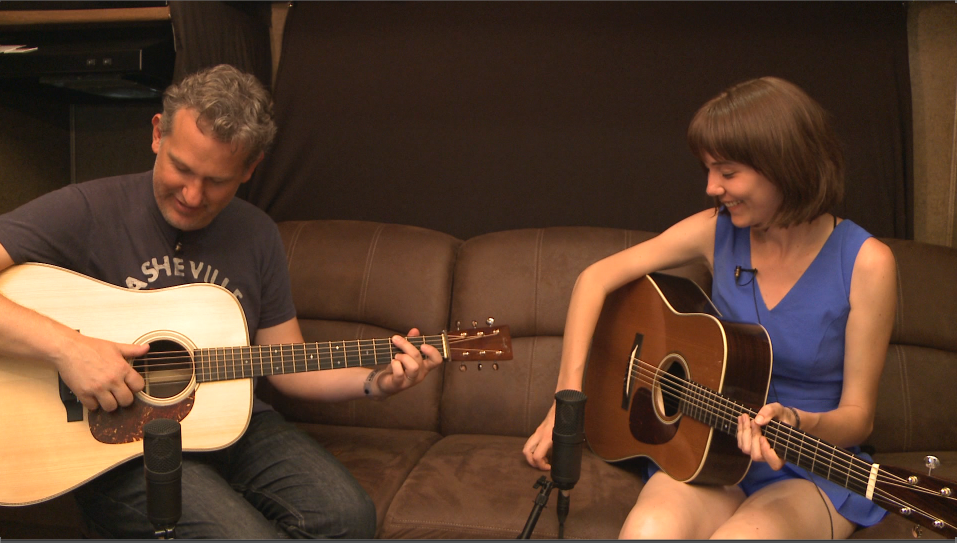 This interview was filmed in the Artistworks RV at RockyGrass 2016. Molly had performed on the main stage earlier in the day and Bryan was intrigued by her claw hammer style guitar playing. In this interview Bryan and Molly discuss musical inspiration, current projects and Molly teaches Bryan some claw hammer technique on the guitar. They jam the flatpicking standard "St. Anne's Reel" in part 1 and later in part 3 they perform "Been All Around This World" with Molly singing and playing. We also have live performance footage from Molly's main stage performance set coming soon which features Missy Raines on bass, John Mailander on fiddle and Wes Cornet on banjo so stay tuned! Find this new 3 part series in the +Music area or just click here.
Molly is a rising start in the Bluegrass world, you might know her from the Tuttle Family band and she recently won the 2016 IBMA Momentum award and also took 1st place at the Merle Fest Songwriter Contest. Bryan and Molly first met and jammed together at the our booth at IBMA in 2015 along with fellow ArtistWorks teachers Tony Trischka, Darol Anger.
Bryan Sutton teaches bluegrass guitar online at ArtistWorks. Click below for more info and free sample lessons!