Mandolin Lick of the Week: New Additions
Good News: We've compiled all the great "Lick of the Week" videos that Mike has been teaching and put them into their own proper section in the Learn area. You'll now see a new tab as its own section and we'll continue to add more as long as Mike makes them.
This week's Lick of the Week addition has Mike getting you comfortable playing in the key of Bb with the great tune "Good Ol' Mountain Dew". Last week, we added a 2-part lesson where Mike demonstrates and sheds some light on the many mysteries of mandocello and how to effectively figure out simple bass lines across any key for those who would like to include this instrument into their playing. Find it the Lick of the Week section or just click here!

Previous Lick of the Weeks:
Bluegrass Ending in G

Descending Pedal Lick

A minor Over an A Major Chord

E String Pull-off Lick

2-5-1 Chords

8th Note 1-4-5 Scale Pattern

Closed Position Blues

Triplets

The First 2 Frets

Classic tune: Key of C

Classic tune: Key of F

Classic tune: Key of G

Sliding Into Third

Sliding High with Double Stops

Blackberry Blossom Licks

East Tennessee Blues Licks

Mandocello Bass Lines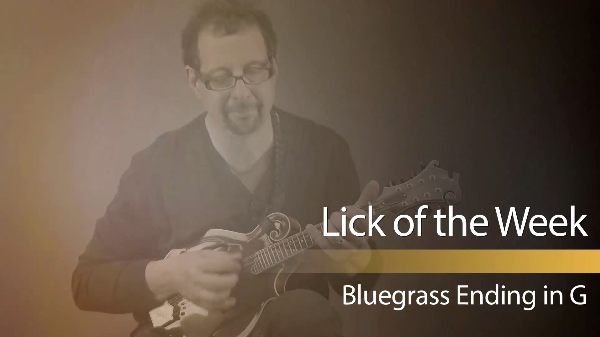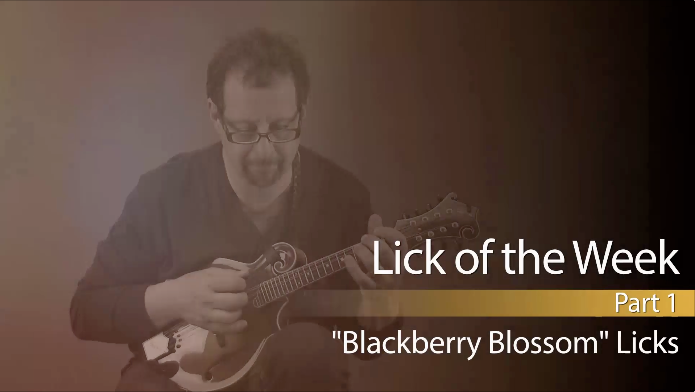 Now you can submit your own version of any of these as a Video Exchange, just like you would for other lessons here. Give it a try!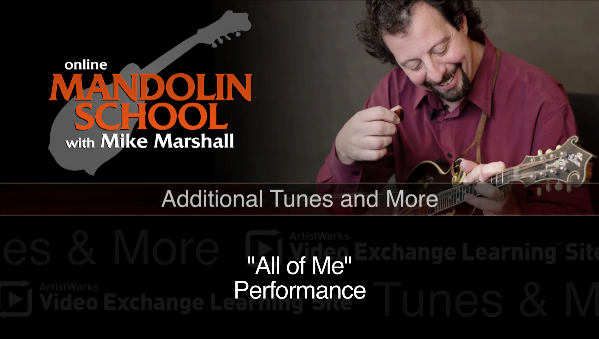 Bonus: We've also extracted another great lesson Mike recently taught in a home message video on the very popular standard "All of Me" - we added that to the Additional Tunes & More section in the Learn area (click here)!
Mike Marshall teaches mandolin online at ArtistWorks. Click here for more info and free sample lessons!