New Section: Electric Piano & Keyboard Concepts

This is a new section added to the learning section where George is going to cover some key concepts when playing jazz piano in a digital setting such as a keyboard or electric piano.
In this first lesson on Funk Soloing, George lays out some ideas to help you effectively solo with taste and an understanding of the different mechanics of using this style of sound in a band setting.
The Fender Rhodes electric piano sound is the focus of this lesson. How to effectively paint your ideas in this style tone and how to best fit it into the context of a band. As with the last lesson, this one has backing tracks in all 12 keys to help you practice improvising the techniques demonstrated.
The familar sound of the Hammond B3 organ is deconstructed in this lesson. George will share his ideas and demonstrate the best and most tasteful use of organ sounds in jazz improv. This lesson also features a footpedal overlay so you can see how the volume and use of vibrato and/or the Leslie is integrated to bring the sound to life.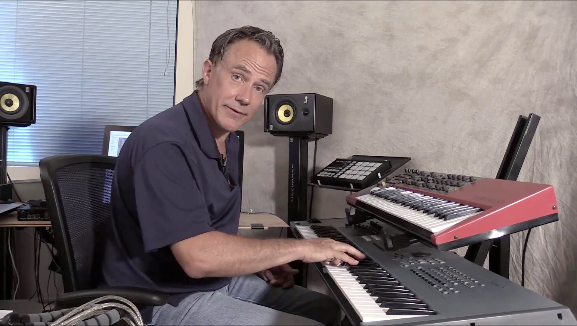 George Whitty teaches jazz piano online at ArtistWorks. Click here for free sample lessons!