Rare Performances from the ArtistWorks Vault
At ArtistWorks, we believe in full circle learning, and content like this is just a sample of the connected community we strive to build with our students. Typically only available to paying members, here's a taste of what ArtistWorks offers beyond the lessons.
Nathan East & Paul Gilbert - Blues Jam in A
We had a the unique pleasure of hosting both Nathan East and Paul Gilbert together in the ArtistWorks studio back in 2013. They'd never played together before, but both were fans of each others' music and had an instant chemistry. It was one of the more memorable sessions we've ever filmed, and we've had an overwhelming response to their "One Chord Challenge" that we posted to YouTube afterwards. In this video they continue to explore the Key of A.
Bryan Sutton and Laurie Lewis - "Chinquapin Hunting"
Bryan Sutton plays a great old fiddle tune with Laurie Lewis here called "Chinquapin Hunting". Laurie first learned this tune from the legendary banjo player Carroll Best, who was known for his 3-finger style of melodic banjo playing. This is from a series of tunes Bryan recorded with Laurie in the ArtistWorks studio, and although they'd known each other a while, this was actually the first time they'd ever played together.
Mike Block, Rushad Eggleston and Jeremy Kittel - "Summertime"
While recording cello lessons with Mike Block last year, we also brought in Jeremy Kittel and Rushad Eggleston to film some special content. They recorded over 25 songs together, and each one is a unique performance of some classic tunes that we all know and love. Each of these musicians have mastered the art of blending styles and put a lot of emotion into their playing. This is "Summertime" from the soul.
Martin Taylor and Julian Lage - "Some Day My Prince Will Come"
This video comes from when we had Martin Taylor in the studio and he brought along the incredible Julian Lage for a "Guitar Conversation." The session started off with this great performance of "Some Day My Prince Will Come", which was actually the first song that they played together when they first met years ago. Although Julian was only about 10 years old at the time, he'd been playing since age 5 and was already getting a name for himself in the Jazz scene as a child prodigy.
Jeffrey Khaner featuring Hugh Sung - "Midsummer Night's Dream: Scherzo" - Mendelssohn
This is an orchestral excerpt of the Scherzo section from Mendelssohn's "Midsummer Night's Dream" composition. This is a classic piece for flutists to learn and Jeffery Khaner performs it to perfection here with Hugh Sung backing him up on piano. Listen to his clear articulation and how he maintains a nice soft dynamic throughout his playing - these are some of the things classical judges look for when people play this at auditions.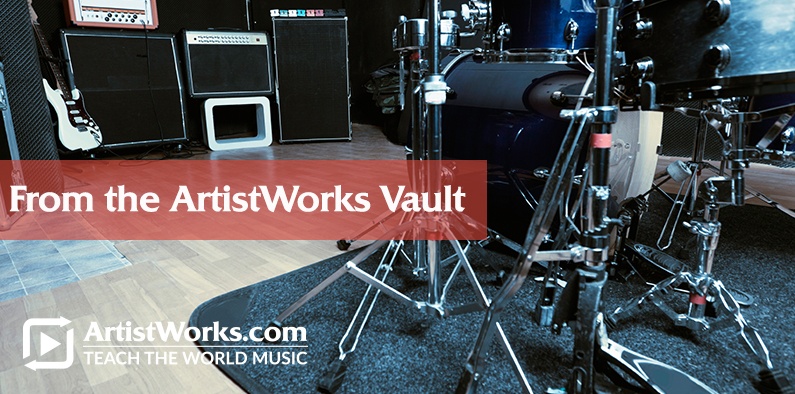 Like what you see? For a limited time, take 20% off any 3-month or 1-year membership with code VAULT20. But act quick before this offer goes back into the vault!
Groups: