Rock Guitar Lessons from Paul Gilbert Coming Soon!
It's coming... It's coming... are you ready to ROCK?
Soon guitarists all over the world be able to take rock guitar lessons direct from legendary shredder Paul Gilbert. Although Paul has released countless instructional material, he's especially excited about teaching how to play guitar online at ArtistWorks.
"I feel at this online school I have done the best job I ever have at choosing the right material and putting it in order...this is really methodical and systematic." - Paul Gilbert
Sign up to the mailing list and be first informed when VIP Admission is open: http://www.artistworks.com/paul-gilbert
But we're not the only ones excited about the new online guitar lessons with Paul GIlbert, just have a look at some of these stories from around the internets: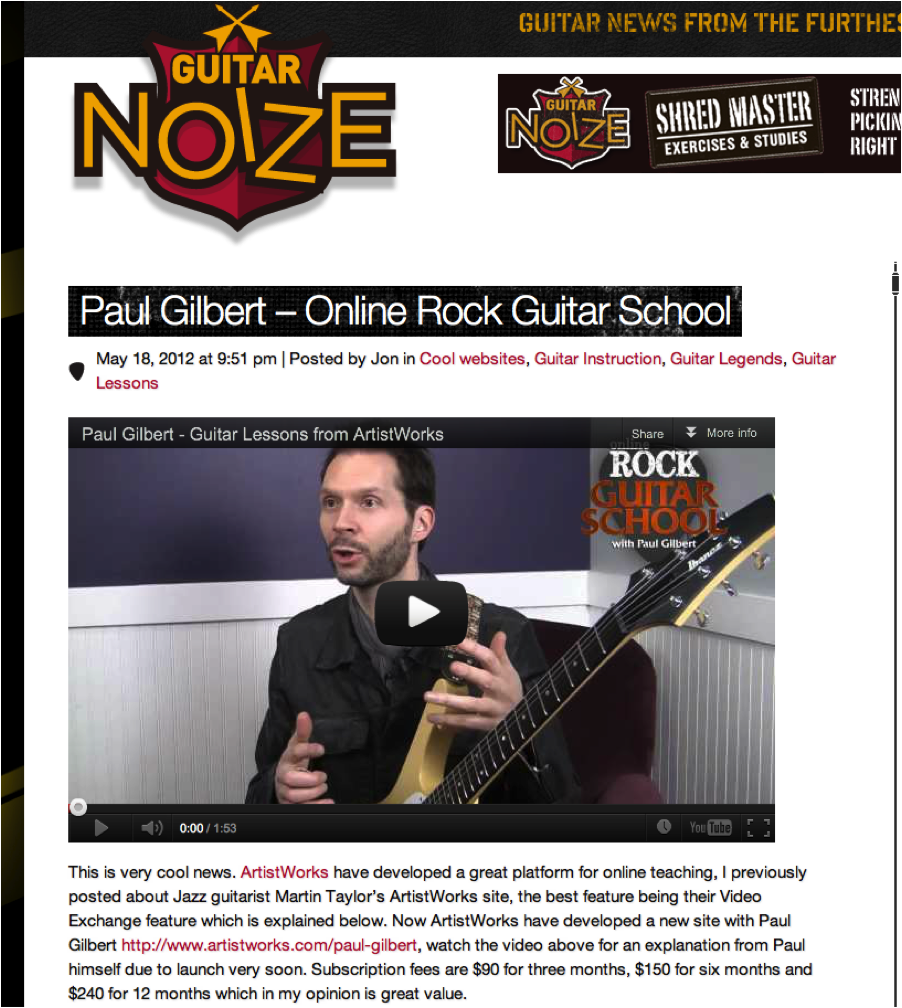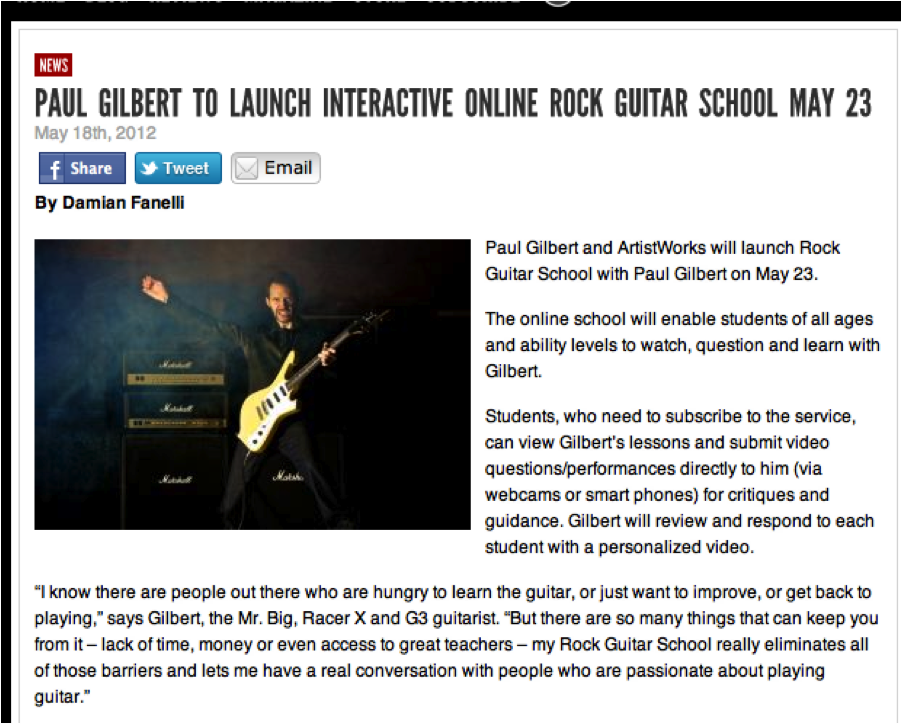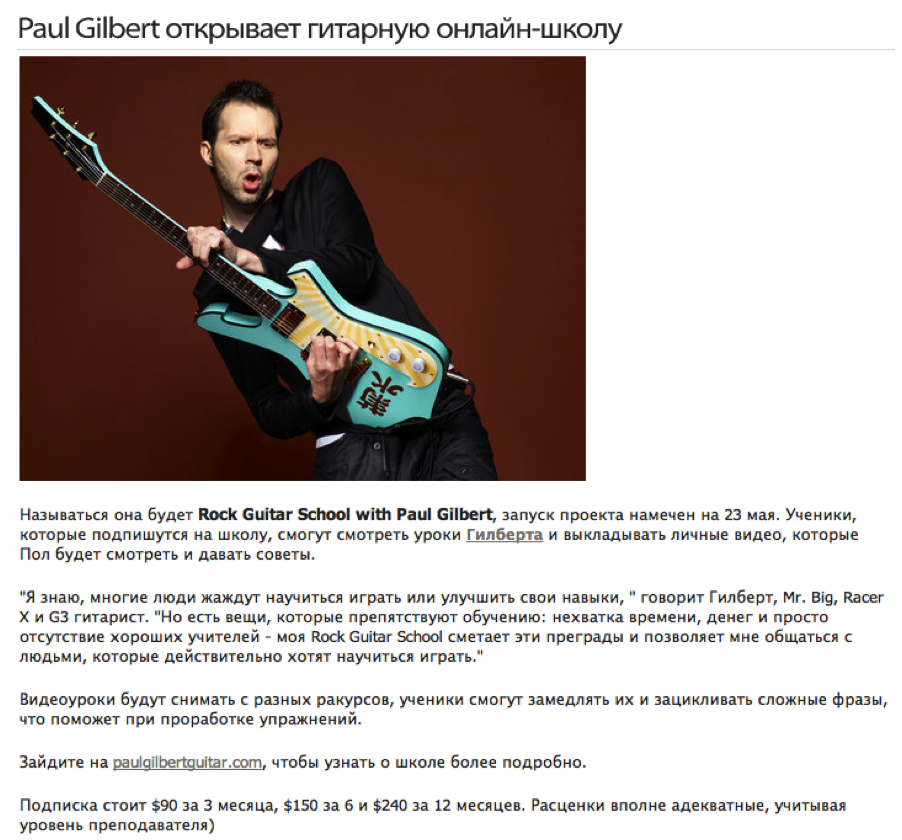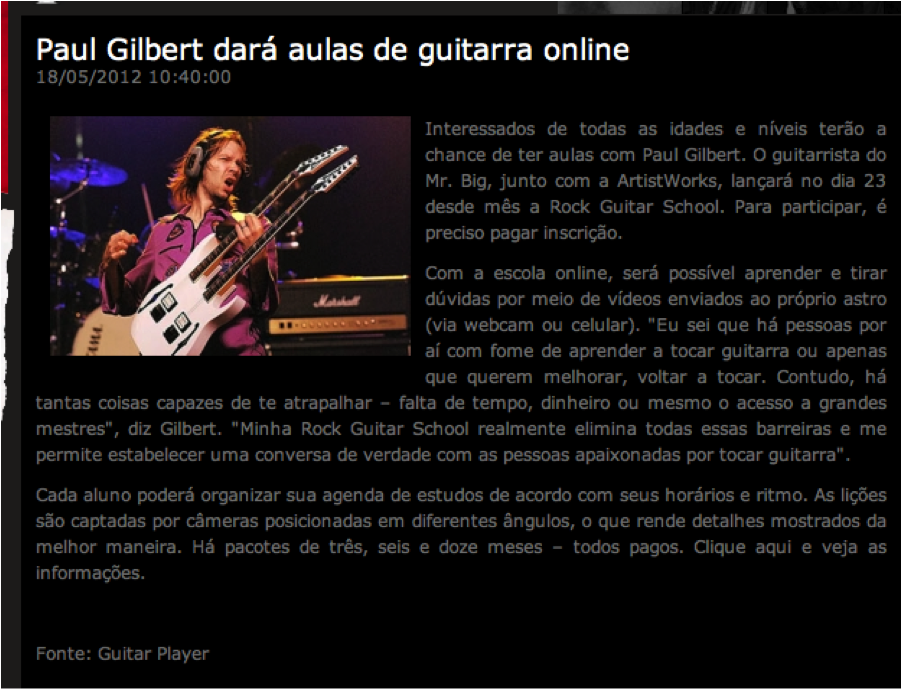 Black Fire Station (South American Radio):