What Makes Classical Guitar So Classic?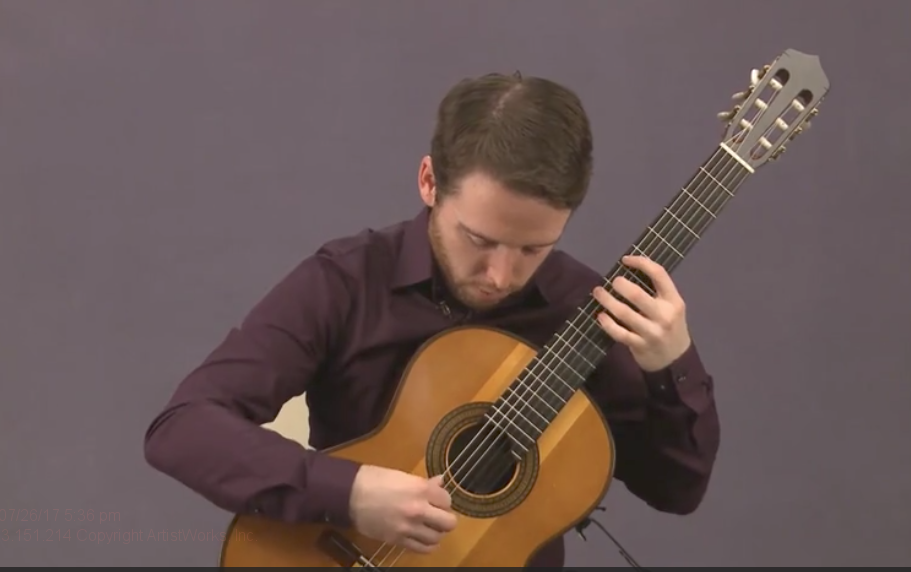 One of the most intriguing aspects about classical guitar is that the style remains timeless. The great guitarists of the past continue to influence other musicians, artists, and beyond. That's one of the amazing things about music - it's a universal language that can cross cultures and bring people together. Studying the masters from the past can be such a rewarding experience; it serves as a bond, connecting you to the different players throughout time.
Here's a brief look at four classical guitar players who are definitely worth studying.
What Differentiates Classical Guitar from Other Styles?
A classical guitar is an acoustic instrument, often smaller than the common Dreadnought guitar, that is strung with nylon strings as opposed to steel. Many different musical styles are played on a classical guitar, such as folk, flamenco, and classical style. Classical arrangements consist fully of fingerstyle picking while in a seated position with one leg raised, allowing the instrument to rest on the raised leg.
Folk and flamenco often use fingerstyle picking, but not exclusively. Folk guitar, which has roots in bluegrass, differs from classical style by using a thumb pick, where as the Spanish-rooted flamenco style often differs from classical style in finger choice, the way the strings are plucked, and the way the guitar is held.
The Most Influential Classical Guitarists
One of the best ways to introduce yourself to a new musical style is by studying the masters of that style. Most classical guitarists today would consider Andres Segovia to be the "grandfather" of classical guitar.
Segovia believed that the guitar could be more than simply a folk instrument. To demonstrate this, he took classical compositions from J.S. Bach and transcribed them onto his guitar. Segovia thus put classical guitar on the map, and set the precedence for many guitarists of the 20th century.
Julian Bream, a student of Segovia, had a slightly different approach to classical guitar. Bream was heavily inspired by jazz, and he believed that he could combine elements of jazz with classical guitar to bring attention to the classical guitar style. This proved to be a popular decision, and it essentially helped to build the style's reputation.
Christopher Parkening, another student of Segovia, stepped into the world of classical guitar after it had become a widely accepted and respectable style. Parkening was the first popular American classical guitarist, and he spent much of his time touring and producing records. He also helped to bring classical guitar into academia, by creating the first guitar department at the University of Southern California in the late 1960s.
David Russell, who was a student of Segovia and Bream, was heavily influenced by folk and Celtic styles, and brought elements of that into the classical style. After successfully becoming a distinguished and accomplished classical guitarist, Russell became inspired by Chet Atkins and Merle Travis, and switched to steel strings to play more folk and Americana.
As you start your classical guitar journey, these are just a few of the great classical guitarists that you can listen to and study. Take what you already know, what you want to learn, and go listen to the masters. If anything, just sit back and enjoy the music!
Speaking of music, check out this video of Jason Vieaux, who teaches classical guitar here at ArtistWorks. He was in our studio a while back talking about some of his favorite classical guitar records. It was a lot of fun!
Do you play classical guitar? Click here for free sample lessons from Jason Vieaux!
Related Blogs: