Congratulations to our 2017 Grammy Winner & Nominees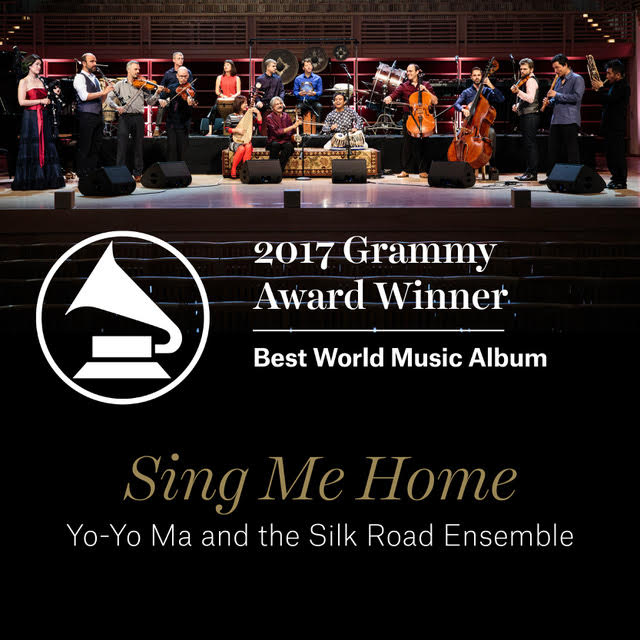 Congrats to 2017 GRAMMY Winner Mike Block for his work with Yo-Yo Ma and the Silk Road Ensemble, they've won Best World Music Album for Sing Me Home! Watch this trailer for an upcoming documentary on them called "The Music of Strangers" and learn more about what they're doing at their website.
We're proud to report that four of our teachers were nominated for 2017 Grammy Awards! Our Jazz Guitar teacher Chuck Loeb was nominated for Best Contemporary Instrumental Album for his fantastic solo album Unspoken, which also features ArtistWorks Jazz Saxophone teacher Eric Marienthal. ArtistWorks Cello teacher Mike Block is also a member of the Silk Road Ensemble with Yo-Yo Ma and they were nominated for Best World Music Album AND Best Music Film - alright Mike! Our Jazz Drum teacher Peter Erskine was nominated for Best Jazz Instrumental Album for his excellent return to form as Dr. Um. Last but not least, Eric Marienthal also plays in Gordon Goodwin's Big Phat Band and they were nominated for Best Arrangement, Instrumental and Vocals for their version of the Christmas classic, "Do You Hear What I Hear".
Click the links below for more info on each of these fine works of music:
The 59th Annual Grammy Awards was broadcast on February 12th, 2017 live at the Staples Center in Los Angeles, CA. For a full list of nominees and winner click here.
Remember, you can learn from all these Grammy nominated artists and more online at ArtistWorks!
Groups: