Don't Study Music on Youtube
Our Artists didn't study on Youtube, and neither should you.
We don't mean to brag, but well over 60% of ArtistWorks instructors are Grammy nominees and winners. This round, tremendously talented Dobro instructor, Andy Hall, won for his work with the Infamous Stringdusters.
Of course, we know that the Grammys aren't the only way to determine success. Our Artists have completed world tours, received hall of fame commendations, and soloed in Carnegie Hall. We know ArtistWorks instructor are top tier, because that's what ArtistWorks is -- the highest quality online music education destination worldwide.
The question you may be asking is -- how? How did Richard Amoroso get to play violin alongside Sting and Billy Joel? How did Cello instructor, Mike Block, end up performing with Shakira?
Surely, ArtistWorks instructors have a natural talent for their craft. And surely, they're deeply dedicated individuals. They also sought the best of the best to teach them.
Whether they studied at Berklee, Juilliard, or with private instructors, true musicians never sacrifice quality in their instruction. At ArtistWorks, we're driven by the belief that students everywhere should have access to the highest caliber music instructors. That's why we keep our plans at around $20-$30 dollars a month.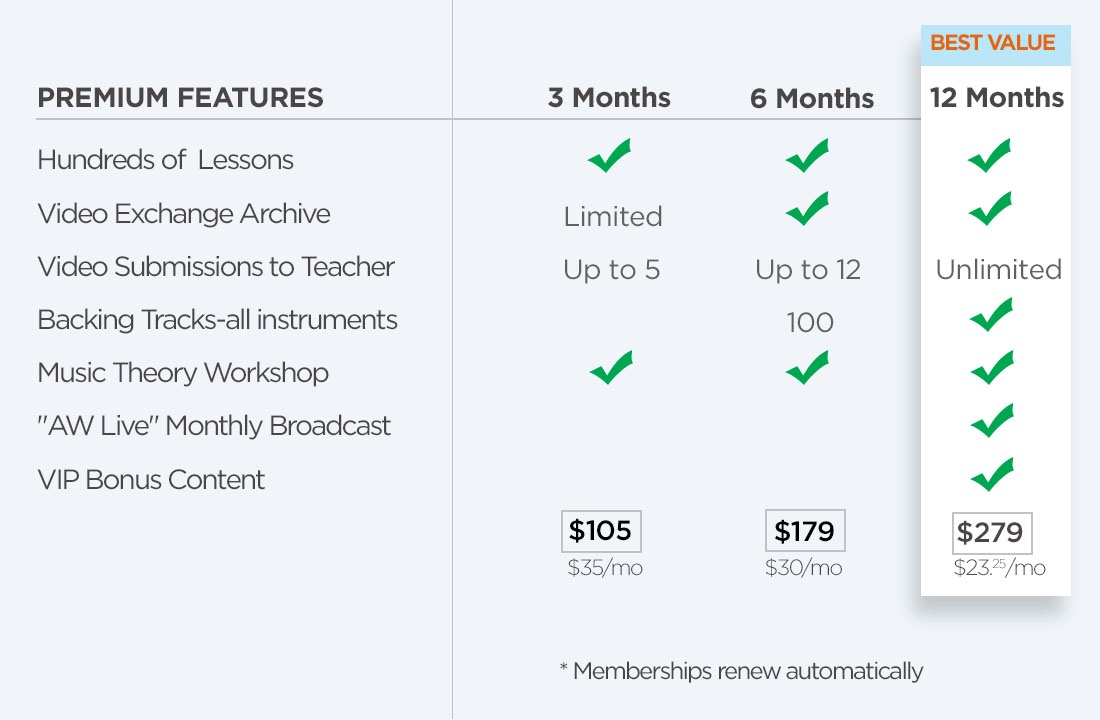 Read more about our Artists by exploring the site, reading our blog, or reviewing this helpful page. Plus, you can check us out on Youtube.
Groups: