New Country Guitar Lessons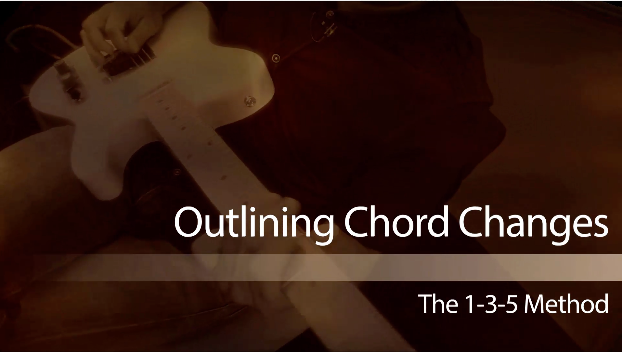 This is a new section added to the learning section where George is going to cover some key concepts when playing jazz piano in a digital setting such as a keyboard or electric piano. In this first lesson on Funk Soloing, George lays out some ideas to help you effectively solo with taste and an understanding of the different mechanics of using this style of sound in a band setting. Find it the Beginner section or just click here!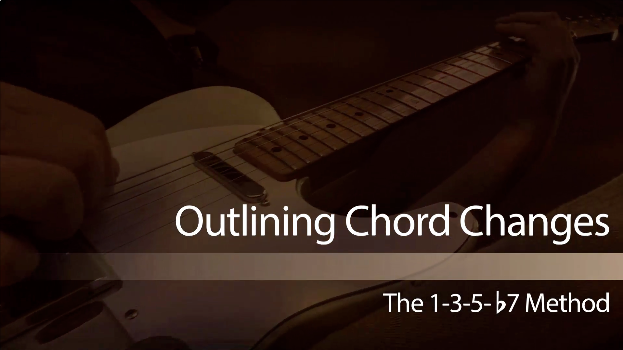 In this new Intermediate lesson Guthrie takes the 1-3-5 method a step further by adding the flat 7 to the pattern. This lesson will help you get familiar with the 7th chord outlines around the neck and also has tablature to help you get started. Find it in the Intermediate section or just click here!
Read on to see what other new country guitar lessons that Guthrie filmed in the ArtistWorks studios recently. Many of these topics were informed by requests from students here, stay tuned for more coming soon!
This new Beginner lesson on Pentatonic Hammer-Ons and Pull-Offs teaches a great way to get comfortable with your pentatonic shapes and get them under your fingers through a helpful exercise. The online guitar lesson does include tablature to help you find the notes, but Guthrie encourages you to try to then work this up in some different keys and locations on the neck when you're comfortable. Find it in the Beginner area or just click here!
This new Intermediate lesson is the mother-lode of new backing tracks, featuring 30 new ones from Guthrie and some of his Nashville studio musician friends. "Tying Licks & Phrases Together" is a new 4 part lesson where Guthrie helps give ideas and demonstrate examples of how to take your arsenal of licks and phrase ideas and combine them over progressions to make real music. They cover shuffle beats & train beats in multiple tempos, 5 different keys and a variety of progressions to give you a full tool box to work in as you practice tying your favorite licks and phrases together. With these backing tracks you'll get the feel of playing with a real band as you play along. Find it in Intermediate, or just click here!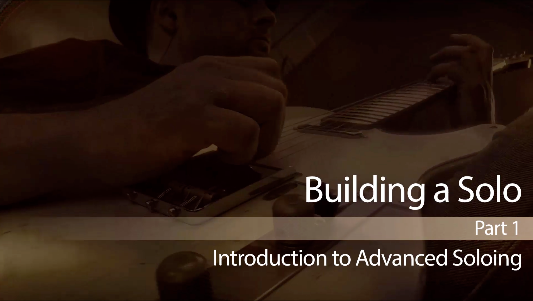 This new Advanced lesson will introduce some advanced concepts Guthrie thinks about when building solos. This two part lesson has about 17 minutes of demonstration and discussion and kicks off what will be a topic that has more examples and analysis in multiple keys for release in the coming weeks. Find it in the Advanced area or just click here!
Guthrie Trapp teaches country guitar online at ArtistWorks. Not a member? Click here for free sample lessons!