"A Prairie Home Companion" features Howard Levy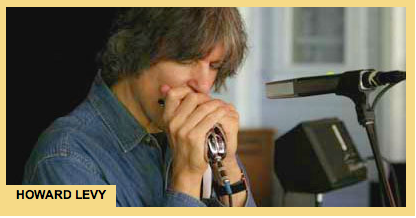 Fresh off a long tour with Bela Fleck and the Flecktones, harmonica teacher extraordinaire Howard Levy will be featured this Saturday, May 5th on A Prairie Home Companion with Garrison Keillor. Howard is no stranger to the show having been a frequent guest for many years. Other musicians on the show will include Pop Wagner, Charlie Maguire, Tony Glover, Jearlyn and Jevetta Steele, Dean Magraw, and Andra Suchy.
Here's Howard on an old Praire Home Companion playing a gypsy jazz tune, or more accurately, here's a hand puppet playing along to Howard's harmonica. Either way, it's pretty impressive!
Aside from being impersonated by hand puppets on YouTube, Howard can be found teaching harmonica lessons online at the Howard Levy Harmonica School. A deceptively simple instrument, Howard is famous for taking the harmonica to new heights never before imagined. Howard teaches all aspects of how to play harmonica, from the very basics of blues harp to advanced concepts like his signature "overblowing", which enables you to reach any note using just a regular diatonic harmonica.
Here's Howard playing "Amazing Grace" on harmonica, after winning the prestigious "Bernie Bray Award" at the Society for the Preservation & Advancement of Harmonica Awards 2010.
Be sure to tune in to A Prairie Home Companion on Saturday May 5th, and check this link for Listening Info.