Study Materials: More Than Meets the Eye
Have you been taking advantage of all the great Study Materials at ArtistWorks? Here's a closer look at what's available in the Learn area besides the videos:
*Practice Charts
Practice Charts are a way to mark down the amount of time you practice. There's different ways you can fill these out, so see what works best for you. You can make these visible to your teacher and other students, or just keep it private to yourself.
Fill in your practice time and check off the boxes to make sure you're hitting your daily, weekly, and monthly goals.
*Please Note:
Practice Charts are only available for members of Online Piano with Christie Peery.
There's nothing like playing with other musicians. But do you know what the next best thing is? Playing to backing tracks!
It's like having your own band to practice with whenever you want, and they'll never miss a beat or show up late.
Bonus Backing Tracks
Our 12 month members also get Bonus Backing Tracks which we pull from other schools -- it's just one of the many perks of being a VIP level member here.
Written Materials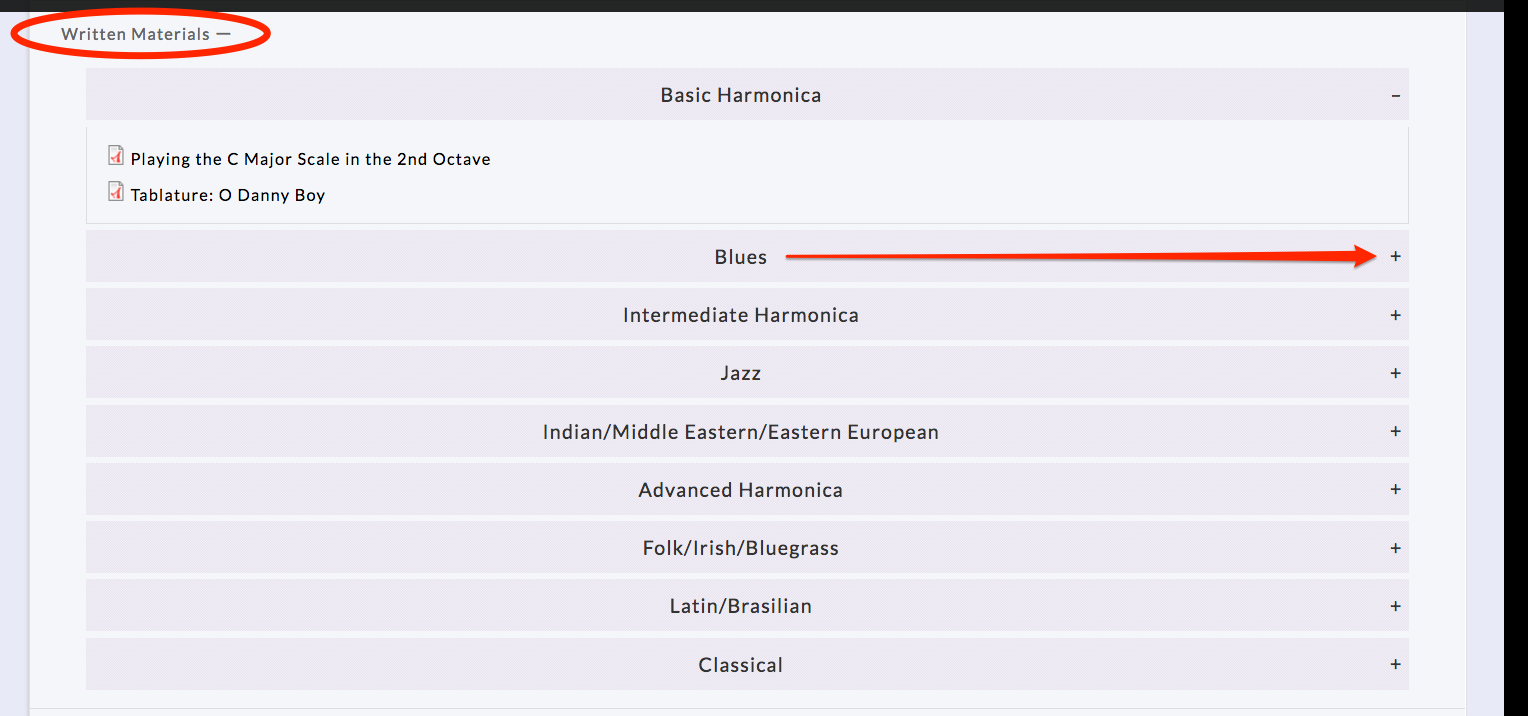 Your teacher has provided written materials for the lessons which may include tab and and/or traditional music notation.
Additional Materials
This can be anything that doesn't fit into the other categories. Be sure to check out what's there!
Lesson Resources

There's one more thing about Study Materials. You can also access them from the individual lesson pages within your school - just click where it says Lesson Resources.
That's all for now... Questions, comments, concerns? Reach out through the Customer Service link below, we want to hear for you!