Tony Trischka Talks Banjo with Marcy Marxer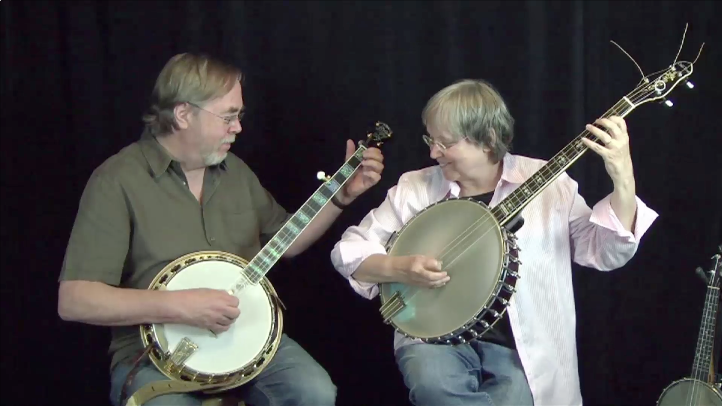 In this fun interview Tony joins up with Marcy Marxer (the other half of the Grammy winning duo with Cathy Fink) to jam some tunes and learn about Marcy's many instruments and styles of banjo. Marcy is largely responsible for popularizing the cello banjo in modern times and in these first 2 installments she demonstrates on 3 different styles of banjo both solo and in duet with Tony. There's much more in store so check back each week for more updates to this series. Find it all in the Special Guests area or just click here!
Update: all parts of the session are now available.